Why buy a ready-made garden border kit?
You've been thinking about sorting the garden out – it's a blank canvas, easy, just pop to the garden centre and pick up some plants.  What's so difficult about that?
I was in the same situation a few years back.  I was working full time and moved into a 'new build' property where the garden was a boring patch of turf and surrounded with a wooden fence. I couldn't afford a garden designer and relied on donations of plants from friends and family. As you can see from the photos it was a complete mish-mash, although I didn't live at the property long enough to see the plants mature, but it did look better than just having grass.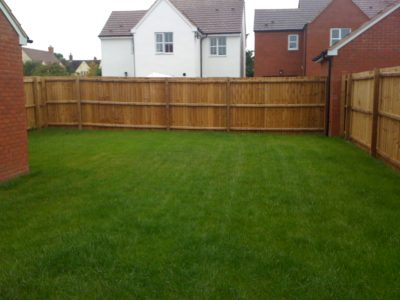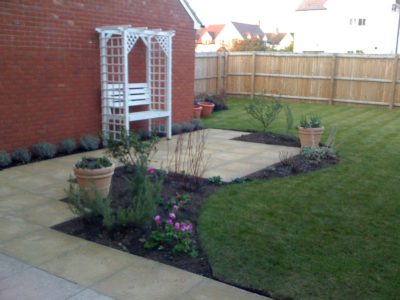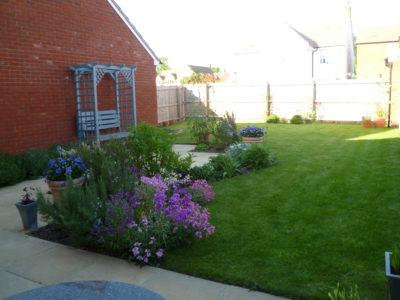 The problem:
My neighbours and I were in the same situation.
No clue about gardening but wanted a pretty space
No time or desire to research plants and gardening ideas on the internet or books
Garden centres were overwhelming with too many plants to choose from and no one around to give advice or help
Plant names unpronounceable and written on labels that are too small to read & understand
No idea what plants would be suitable for our gardens or soil
No knowledge about what plants go well together let alone to create the WOW factor
No clue as to how to take care of or maintain the plants once they're in the garden
A tight budget
So the proverbial seed was sown and I wanted to know more. So much so that I decided to retrain as a garden designer!  I left my 20 year career in IT and set up my business designing and creating ready-made garden borders for just these situations and to help anyone get their garden sorted with minimum fuss and overcome the problems listed above. I would have loved one of these kits to help me when I moved house.
I feel it's important for everyone to have a gorgeous garden. It completes the home for a start. It makes you feel good when you're looking out of the window, or lazing in the garden with friends having a BBQ. It's a great place to unwind after a busy day.  Plus we need to protect and nurture our birds, butterflies, and bees.
The solution:
Ready-made borders are perfect when you:
want to create your own beautiful border(s) and just want a shopping list of what to buy – each kit has a plant list which you can take to the garden centre
just want a ready-made garden design kit to follow that can be completed in less than a day – each Border in a Box has a simple diagram to follow showing what plant goes where
have had your garden landscaped and the planting is the last job to do – no more wondering which plants look good together and if they will suit your space so that the plants will thrive
have moved into a new home and need to refresh your garden borders easily & quickly – no need to pay for expensive landscaping.
Each Border in the Box ready-made garden design kit takes less than a day to complete meaning you'll save oodles of time and effort by following the easy guides to creating magical garden borders.
Which border to choose?
There are eight border design templates to choose from. Each will give you a professionally designed border that will provide:
colour and interest all year round
plants that require little maintenance and
plants that will survive longer than a few months, as they are the right plant for the right place.
Prices start at a purse-friendly £24.99 for one design.  The eight designs are: Sunny, Shady, Evergreen, Cottage, Clay, Contemporary, Wellbeing and Butterflies & Bees.
Each design measures 3 metres by 1 metre so it's suitable for the smallest of gardens. If you have a larger garden you can replicate the border around the garden. This will provide continuity in the colour scheme and provide a cohesive look that is also restful on the eye.
The design can also be planted in a raised bed or containers, so each Border in a Box is a very versatile kit.
If you need help, you can upgrade to include VIP support with unlimited email access to an expert.
A Border in a Box also makes the perfect gift for a house-warming, birthdays, or any special event. You can even divide up the plant list so everyone can give a thoughtful gift.
Client testimonial:
This is taken from an email sent to me from a client who lives in Switzerland who found Border in a Box on Amazon.
"Wow, Nikki – what a great product.  I have already submitted a review to Amazon.co.uk. 
My husband and I found it a very easy and satisfying experience to have the list of plants, which took away all the guess work, and made it so much more fun knowing it was all going to look great in the end.  We are really thrilled that for a minimal outlay we have such a lovely design, so thanks so much!"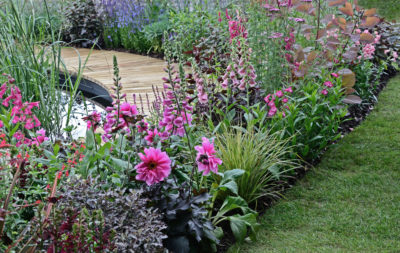 Further information and guidance is available via my blogs, or you can always send me a message and I would be delighted to help.
If you want to know which border to choose why not read my blog on styling your garden – https://borderinabox.com/styling-your-garden-with-border-in-a-box-ready-made-gardens/
If you want to know how to create a border on a budget here's my blog – https://borderinabox.com/cheap-garden-borders/
If you would like more information about what compost is needed here is my blog – https://borderinabox.com/compost-soil-types/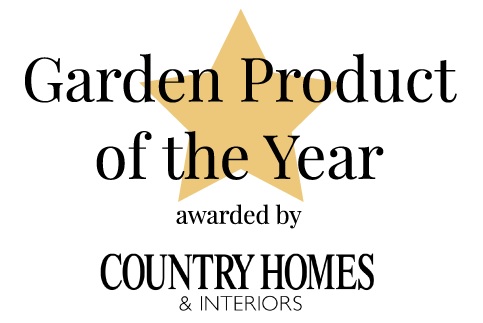 ---
Join The Garden Lovers Club
Sign up to my newsletter and receive my FREE guide on how to achieve year-round colour in your garden along with top-tips, a monthly offer, and planting ideas to create your perfect outdoor space!